Child Resistant Paper Packaging For Prerolls
There are some child resistant tins and plastic tubes for pre rolls packaging in the market. Have you ever saw the child resistant paper packaging for pre rolls? A new child resistant paper packaging with slide CR mechanism will bring nice experience to get pre rolls. There are two parts for this CR paper packaging, outside paper box with custom design and inside box with pre rolls packing. It's fully enclosed structure.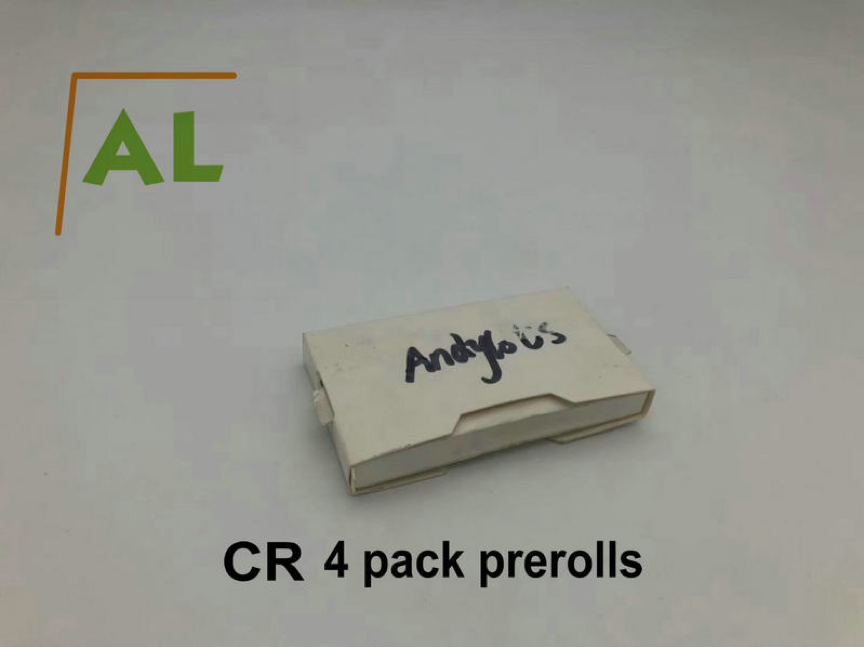 Until now, we've applied patent and CR certification for this paper packaging and will get certification soon. The samples of our CR paper packaging can load 4 pack 1 1/4" or 1 1/2"pre rolls. And Samples are available in this moment. The size of this child resistant paper packaging can be customized to adapt mini, 1 1/2", king size or any size prerolls cone.
Andylots will update more child resistant packaging for your prerolls or edibles packaging.