Garden Game Tin Can Alley With Custom Design
Garden Game Tin Can Alley usually be classified to toys area. However, it's produced by tin box factory which misleads some buyers who want to customize their brand tin can alley in the wrong direction.
Usually, it is made up of ten tin cans with three bean bags, a display box, and full instructions. The size often tin cans are same(diameter 65mm and height 100mm), the display box is single wall corrugated paper box. And the colors of bean bags can be customized. All the design of tins, display box, full instructions are provided by our customer. We will send a template for you in advance.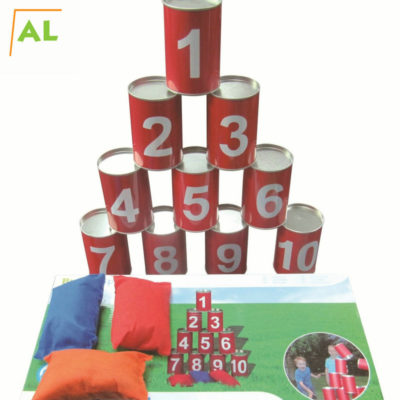 For the European market, some customers require EU certification. If you need EU certified, let the factory know in advance. As the tinplate and clear method will be customized during mass production. So it can ensure that you can pass the test.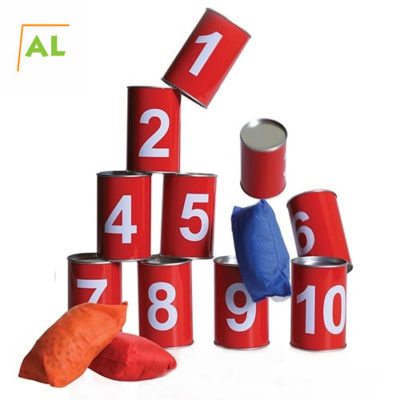 MOQ of customizing your own brand tin can alley is 1300sets. Usually, it needs 12 days to make samples and 35 days to finish mass production(1300sets). If your quantity reach above 7,500 sets, lead time is about 2 months.
If there is any more need or question about your own brand garden game tin can alley, please contact us with no hesitate. The template of it will be sent for your reference first, if acceptable, then can start mass production.