Rectangle Child Resistant Tin Box Packaging
This rectangle child resistant tin box without any accessories, it's same as normal tins. There is no difference between this child resistant tin box and normal tins, especially with printing. The design can be customized to this tin box. It's really hard to open it by adult if they don't hold the back area and press the middle of front area by two hands. Also there is a defect for this CR tins. It will be sunk a little if more strength to press it, but it's still equipped with CR function.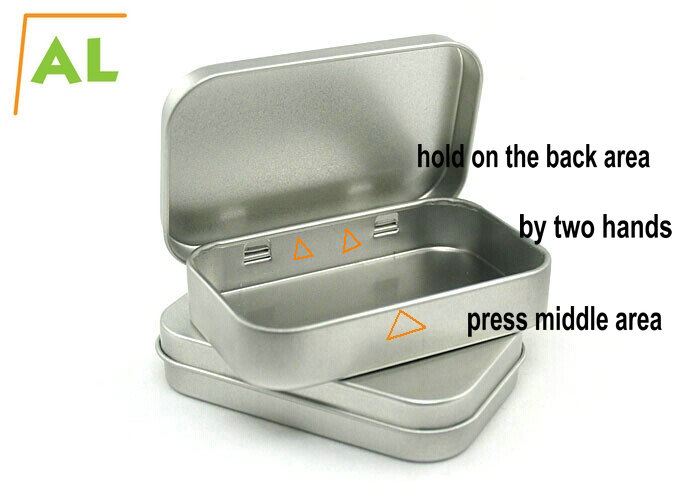 The size of this rectangle CR tin box is 100x60x20mm. Except the height couldn't be shorter, the size can be changed. Without enough height(more than 18mm), it couldn't be opened by adult. After all, nobody want to get adult proof tin packaging.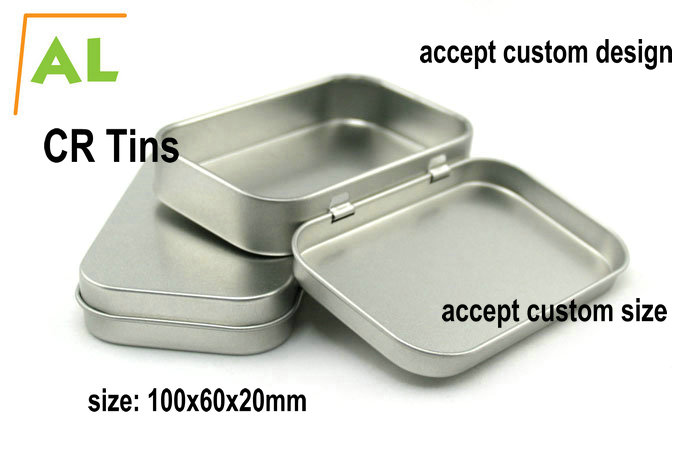 For this rectangle child resistant tin box, we already got ASTM-D3475 certification(under the testing of 16 CFR 1700). And the samples are available in this moment.